Photo: John Haynes - Chopped Bikes
A part of this photo series recently appeared in Communication Arts 54th Annual Photography Issue.
In this series Haynes photographed bikes that had been involved in car accidents and photographed them in a studio. This series is a powerful one because it tells a story, and not only that but a well crafted photo story.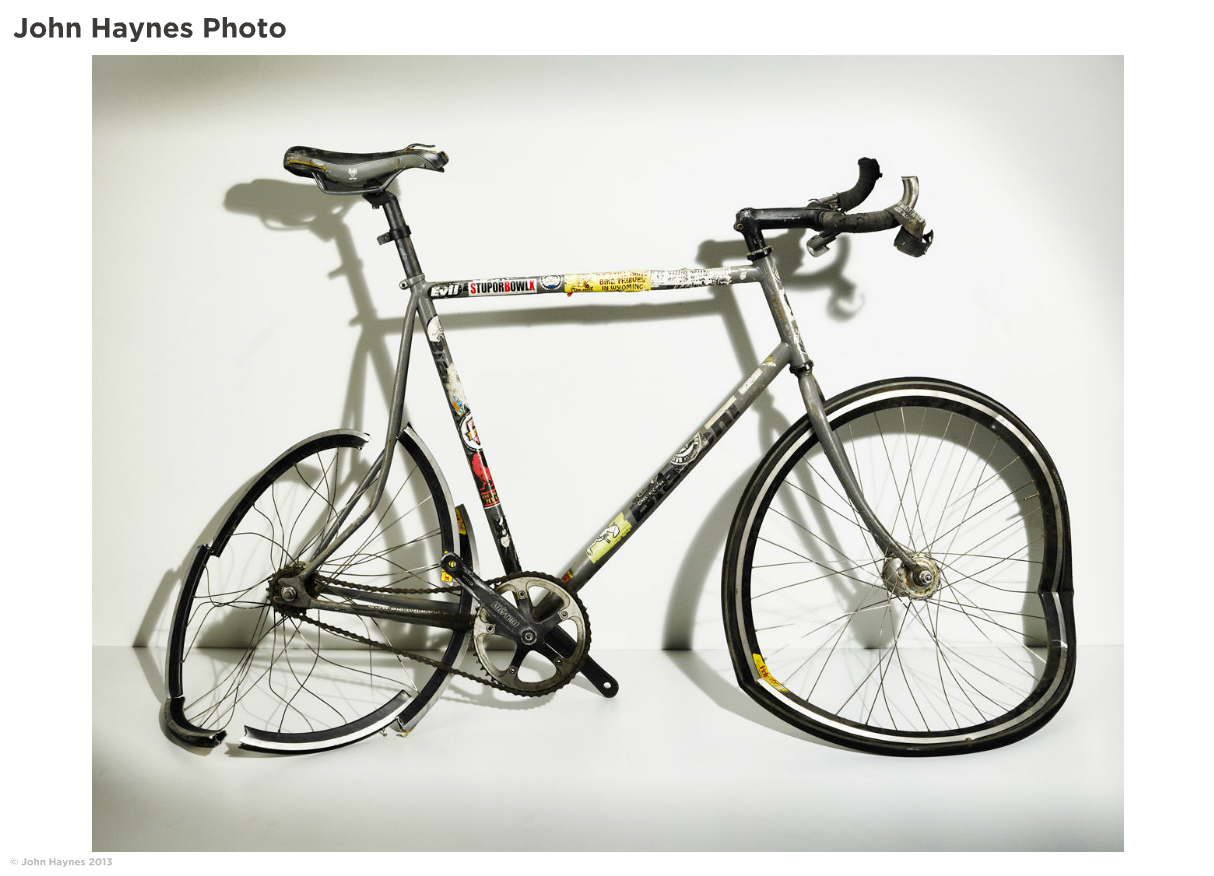 In the above photo Haynes does an excellent job of playing with shapes and forms. This high contrast, white background is also excellent for showing off the details of the bike (and highlighting the form and curves of the shadows). The lighting is also superbly done. Here Haynes has a slight vignette effect which is likely to have been caused by the shape of the light source rather than in post-production.
This photo does an excellent job of highlighting the character of the bike by using a complementary background. The texture of the background makes certain parts of the bike, like the wheels, standout and it also does a good job of blending with the triangular section in the center covered by decals.
In the photo above Haynes again does an excellent job of playing with the twisted, mangled forms of the damaged tires. The lighting in these shots is key. On the left the subject is well lit and the shadow helps provide an interesting 2-dimensional rendering of the spokes and rim which we only see from a 3-dimensional perspective above. The image on the right was composed and cropped so that this damage actually looks somewhat beautiful, and the lighting highlights that. The lighting provides a really nice shine on the tire, which draws our eyes through the photo. The curve of that shine brings your eyes from the top left down to the bottom center and back up again.
For more from this series click here.